The Bangaroo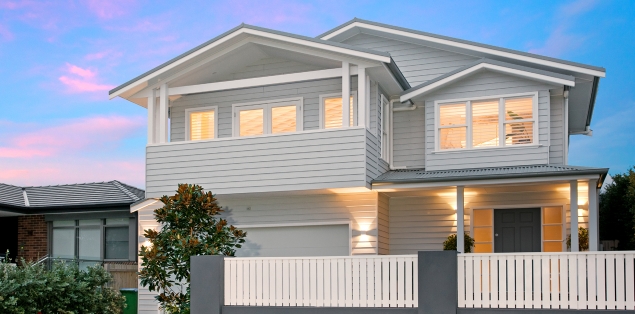 Spectacular split level Contemporary meets Country design from Classic Building ...
Nestled in a leafy suburb on Sydney's northern beaches, this split-level dwelling looks right at home. Combine the district views with a home that boasts large, airy living areas, natural materials, textures and modern conveniences. The large glazed areas including the gable windows allow an abundance of protected natural light in the house and coupled with the carefully designed breeze paths, the home passively creates a high level of thermal comfort inside.
Exposed, cathedral ceilings are a feature of this magnificent home, as are the wide hallways and open-plan living and dining areas. This design decision creates a central energy point in the home and flows out to the spacious rear deck and entertaining area. These are all features that come together to enhance the home's natural feel and charm.