The Beechwood Collaroy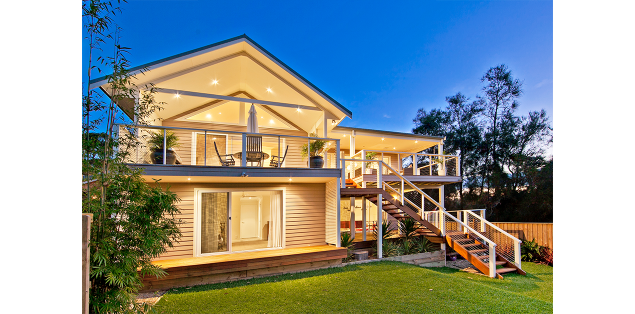 The ever popular Beechwood design is so easily adapted for a unique and fresh look! This design features four bedrooms plus three large bathrooms, three living areas and large deck areas.
The home itself features wide entry stairs & hallways, exceptionally large, open living areas and entertaining decks with high, flat and cathedral ceilings. These components complement and enhance the appearance of the home, thus achieving a high level of natural light and warmth.
The underlying theme of this residence is the potential for entertaining. The living & dining areas lead onto a large deck area outside via wide bi-fold doors, creating a seamless transition between the outside and inside, a staple feature in a Classic design. Large bedrooms, private decks, French doors; every space in the home was thought about and used carefully. This home not only incorporates functionality and large spaces, but also modern architecture with timeless design.
What has been created is a home that is relaxed and welcoming, yet striking in its details.