The Equestrian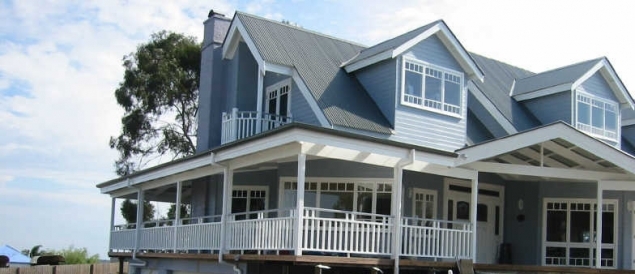 A mansion that would look equally at home on the moors of England or by the sea on Marthas Vineyard or as it stands, an executive, equestrian estate, sprawled amongst acres on the brow of a tree studded hill in the exclusive suburb of Terry Hills in Sydney.
Features include limewashed cathedral ceilings throughout, 10 foot ceilings downstairs, a full glass roofed dining room, a fully equipped gymnasium, hardwood floors, and solid core brick internal walls designed to retain heat in winter and release in summer, numerous living areas, wrap around covered deck, beautiful gloss painted French Doors and 5 bedrooms of proportions that are equal to the average lounge room. Of course, bathrooms are magnificent and plentiful as is storage. All of this blended in an open flowing symphony of space. Quite simply, magnificent.
This home was built to be the very best, with a classic and timeless look. She is beautiful and functional and entwines us in a romantic daydream of bygone opulence. A signature home that epitomises what a bold client and the team at Classic can achieve together.