The Country Cottage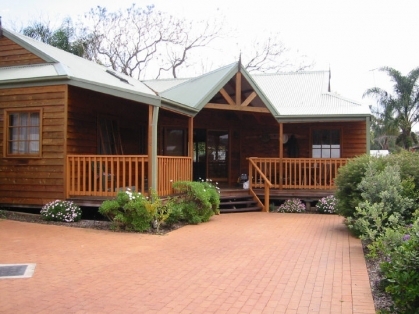 The Original Classic Country Cottage!
Our original "Country Cottage" design featured here has 3 bedrooms plus a study, with the master bedroom completely separate and very spacious. The attractive foyer opens onto a spacious living area that can be either separated or left open. The very private main bedroom includes walk-in robe and ensuite, while the other wing of the house features two bedrooms, a bathroom, laundry and study. This design is easily expanded to incorporate more rooms, living areas and even connected garaging.
The front portico entry verandah gives the home an exceptional appearance from the street, yet the whole home expands out to the rear to optimize views and maintain privacy. Our timeless Country Cottage is a unique design that draws attention from all angles.
This home finishes perfectly with rear or optional full home wrap around covered deck.