The Victorian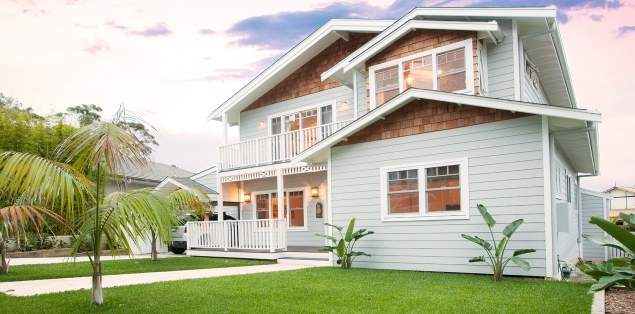 A home of grandeur with the Distinctive Classic quality design and handcrafted with Pride.
This distinctive design with a Cape Cod meets Hamptons feature lends itself to any location whether it be rural, beach or suburban. The Victorian features large open deck areas with exposed rafters and timber lining, double dormer windows and an attractive upper balcony off the master bedroom suite. The five bedrooms, two bathroom "Chalet" has many special features, including a large living area, a spacious kitchen, a cosy bar and a unique double staircase leading to a gallery landing overlooking an area that would accommodate an open fireplace.
Ideal for syndication, this design is easily adapted to suit sloping sites and the abundance of accommodation and storage make it perfect for entertaining or family gatherings. Internally, this large home has rustic warmth with exposed beams and timber windows and doors, while externally it epitomises the feeling of mountain air and the great Aussie outdoors.