The Carlton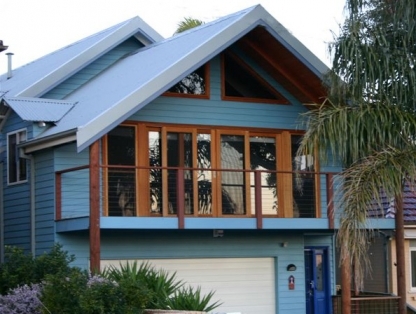 This distinctive, split-level home was specifically designed for a sloping block ...
A flexible design that can be tailored to an array of different lay-outs and can make a feature of a sloping block by the incorporation of split levels in the home.
The Carlton often features four bedrooms, a bathroom and ensuite, and a large open-plan kitchen - living and dining area flow out on to the rear deck via the rich earthy tones of the T&G hardwood to an additional living area or lounge, away from the hustle and bustle.
The custom made, extra wide maple staircase is centrally located to allow easy access upstairs to take in the view through the cathedral ceilings and double-size dormer windows. Hardwood double-hung windows and massive six-panel hardwood sliding doors attract attention, as do the stunning gable glass windows and carefully positioned extended gables as a passive thermal device to capture views and northern light.